« First Saturday Art Market in the Heights | Main | Holidays and Miracles »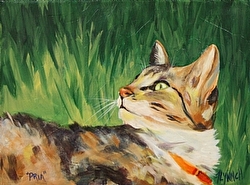 Gosh, I haven't done an art fair in a while, but it was fun. The day was great; the weather cooperated; the people were friendly; and I received a lot of interest in my paintings and photography. Thanks Mitch!
PS - I am taking orders for pet portraits!
---
---
Comments